Strengthening Cultural Exchanges | The second Memorandum of Understanding (MoU) signed by Tianqi Lithium and Western Australia Museum
On May 26, Tianqi Lithium, Western Australian Museumand the Western Australian Museum Foundation signed a Memorandum of Understanding (MoU) at the Western Australian Parliament House, with the aim of furthering cooperation in sustainable development and cultural exchanges. Wang Xiaohui, Sichuan Provincial Party Secretary and Chairman of the Standing Committee of the Sichuan Provincial People's Congress, and Mark McGowan, the Western Australian Governor, attended and witnessed the signing ceremony.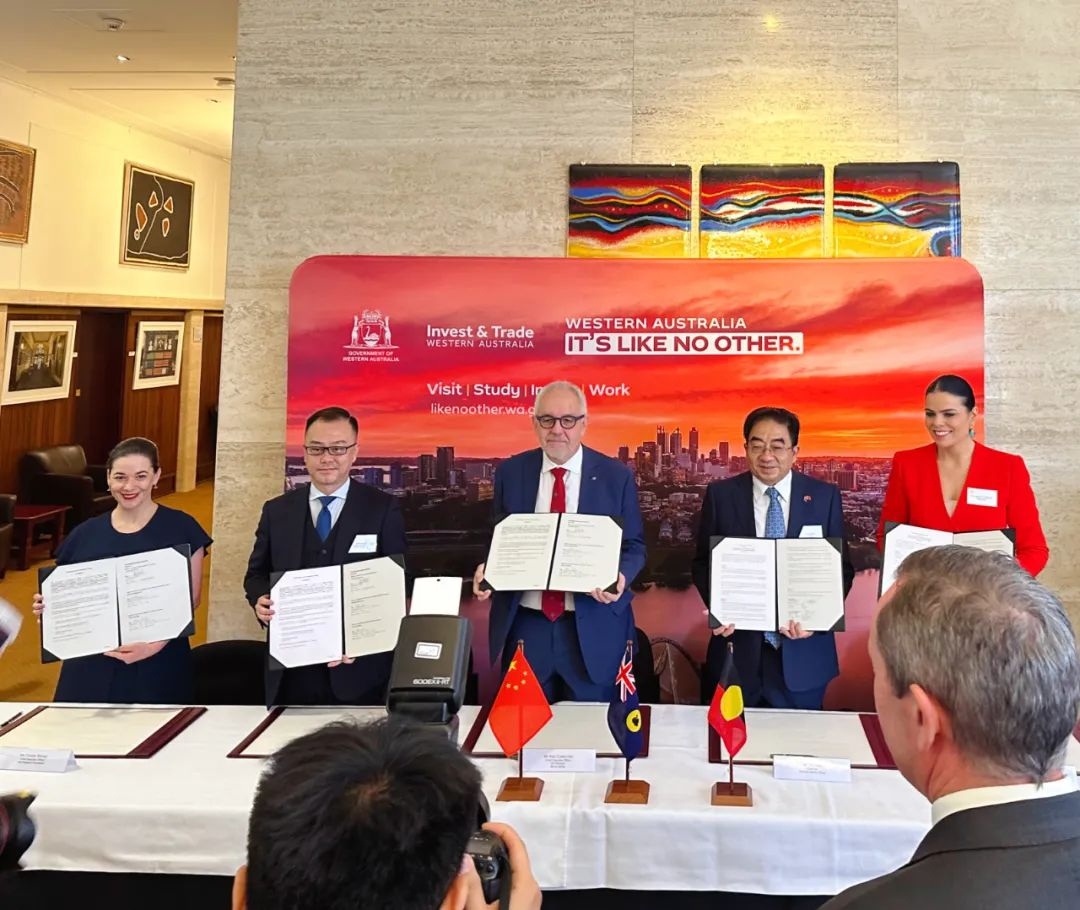 The Western Australian Museum is a state museum in Western Australia, Australia. It comprises six public sites and a collection and research center, and houses more than 8 million objects. The Museum focused its collecting and research interests on the areas of natural sciences, anthropology, archaeology and the State's history. It is the foremost cultural institution in Western Australia. On October 18, 2017, Tianqi Lithium and Western Australian Museum signed a cooperation agreement, naming the Connections gallery located on the upper level of the New Museum as "Tianqi Lithium Connections Gallery". The gallery features objects, pictures and humanistic history of Western Australia, highlighting the various ways in which Western Australia has shaped the history and will promote the future. The gallery contains colorful contents of different themes that are closely integrated with Tianqi's business and cultural ideas. It has attracted a large number of visitors from within the state, across the country, and around the world.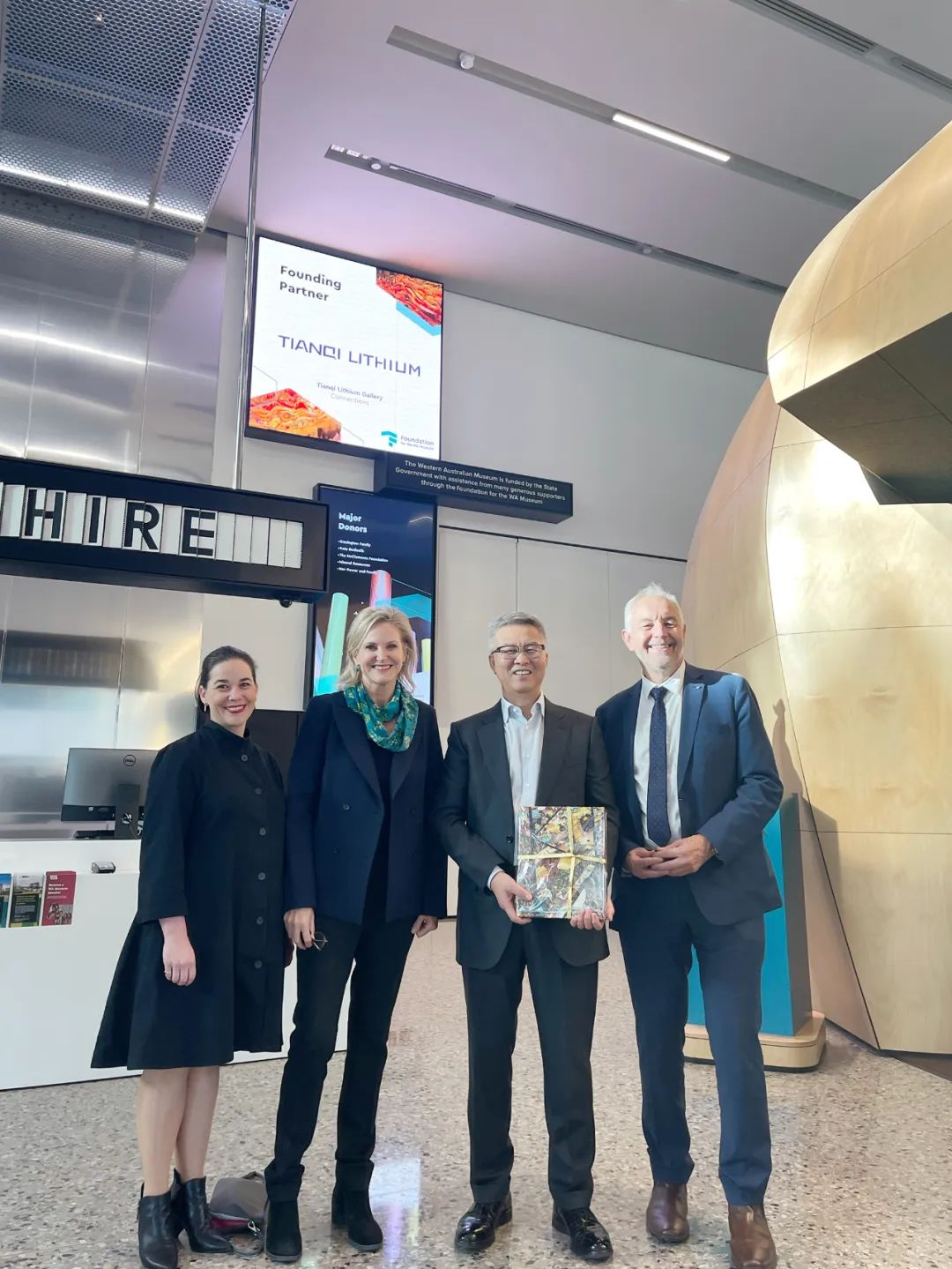 Picture | (from left) Coralie Bishop, CEO of the Western Australia Museum Foundation
Hon Melissa Parke, Chairman of the Board of the Western Australian Museum
Jiang Weiping, Founder and Chairman of Tianqi Lithium
Alec Coles, CEO of the Western Australian Museum
As a practitioner of ESG and sustainable development, Tianqi Lithium continues to integrate itself into the community development of its operational locations, and is committed to making positive contributions to cross-cultural exchange and integration between China and Australia.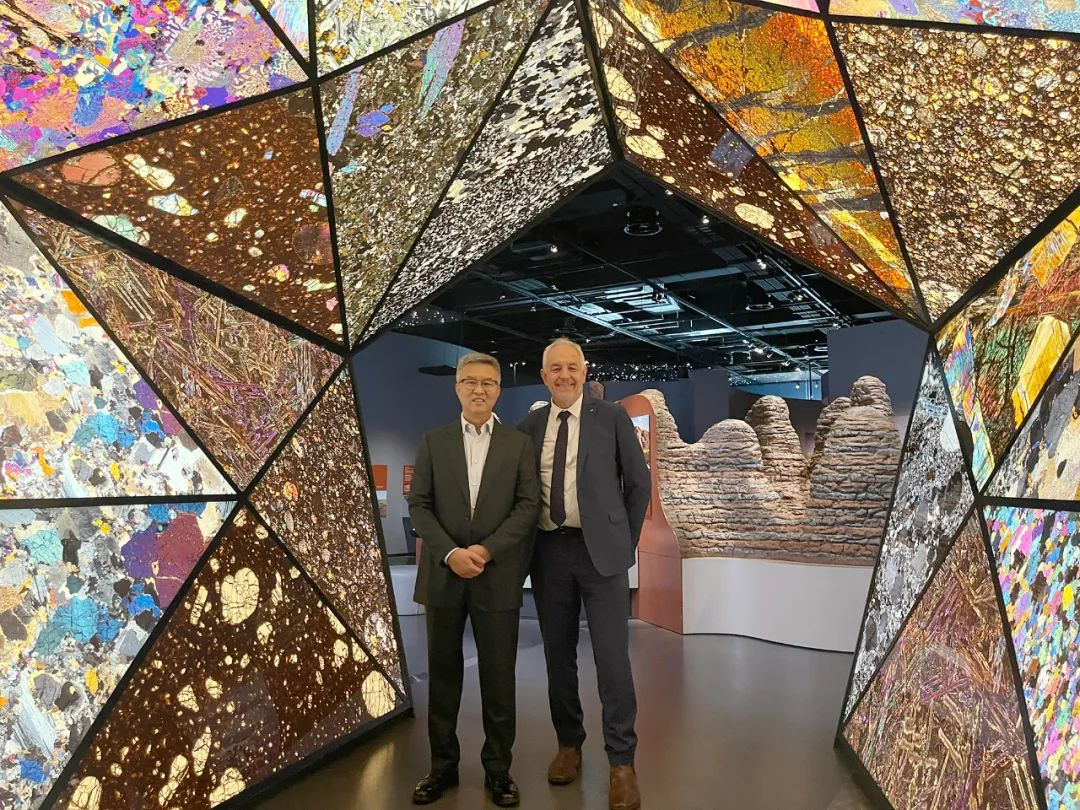 Picture | Jiang Weiping, founder and chairman of Tianqi Lithium, visited the Western Australian Museum
For more information, please visit the official website of the Western Australian Museum: https://visit.museum.wa.gov.au/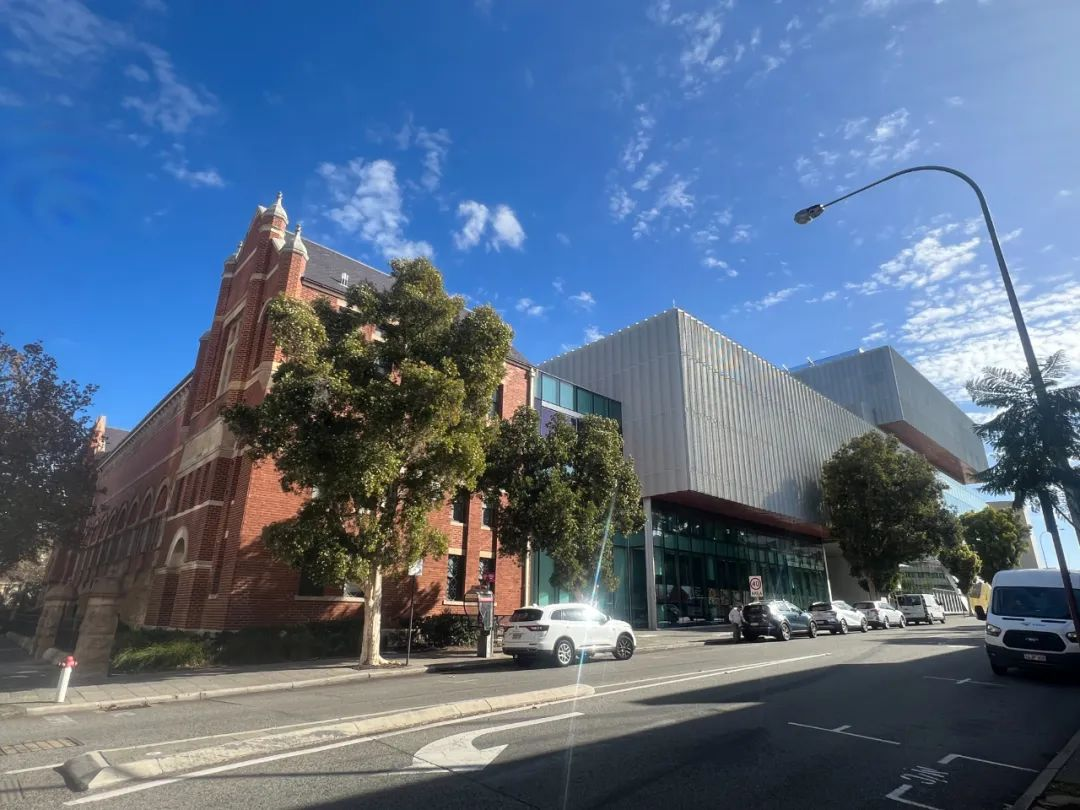 Edited and published by | PR Department