Tianqi Lithium Corporation claimed a coveted spot on the "2023 Sichuan Top 100 Private Enterprises"
On November 7th, 2023, the launching ceremony for the 2023 Sichuan Top 100 Private Enterprises Release Conference and the second "Entrepreneur Day in Nanchong" series of activities was held. The Sichuan Federation of Industry and Commerce officially announced the list of 2023 Sichuan Top 100 Private Enterprises and the Investigation and Analysis Report of the 2023 Sichuan Top 100 Private Enterprises. Tianqi Lithium Corporation achieved a resounding victory by securing a place on the prestigious list.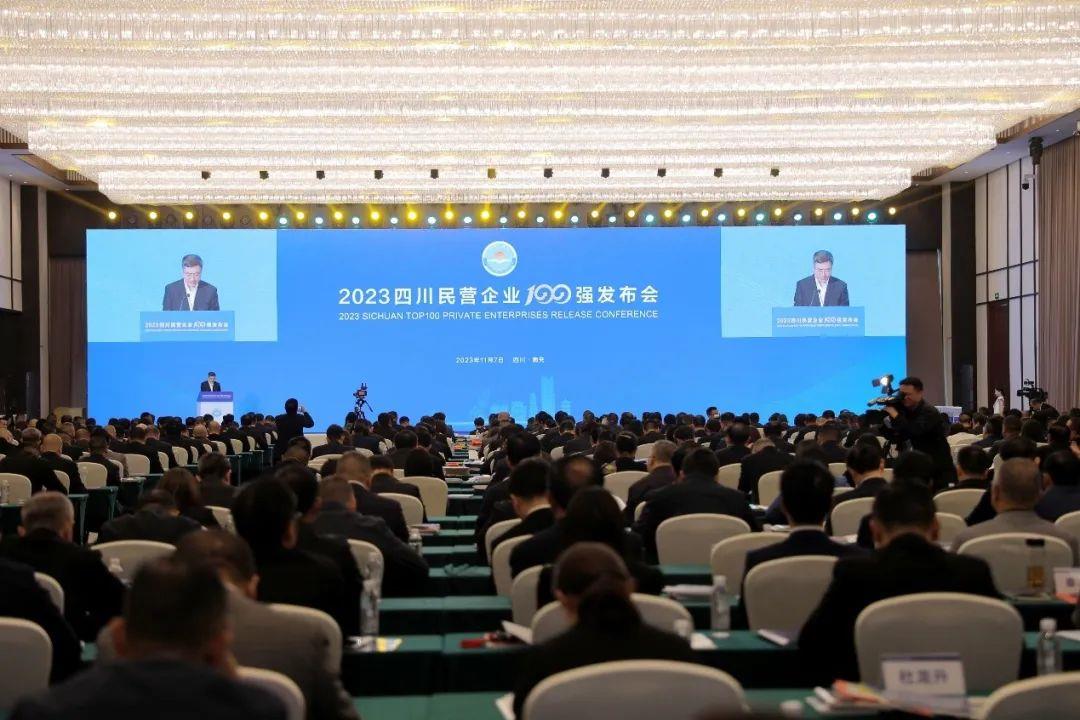 According to reports, the list sets the business revenue of enterprises in 2022 as the qualifying threshold. The report highlights the distinctive development characteristics exhibited by the top 100 private enterprises in Sichuan for 2023, which are as follows: progressive elevation of entry threshold; sustained expansion in overall business scale; and accelerated surge in profitability.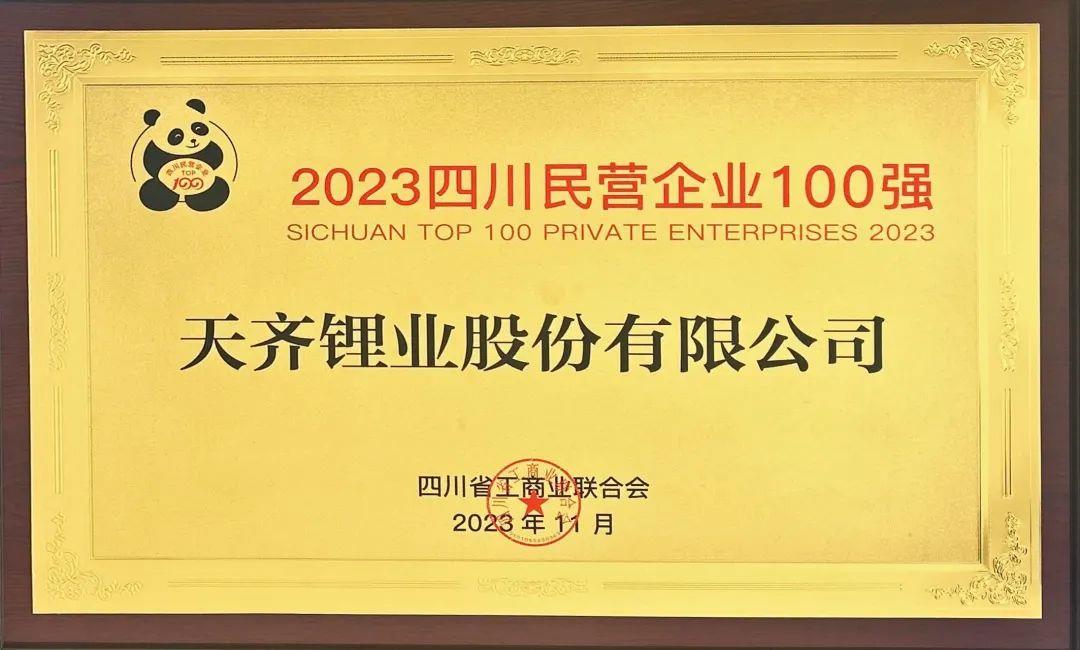 Tianqi Lithium Corporation, a prominent global leader in the new energy materials industry with lithium at its core, consistently enhances production technology and actively explores the implementation of low-carbon practices through independent initiatives and collaborative innovation. This commitment enables the company to achieve high-quality development in energy conservation, emission reduction, and efficient utilization of natural resources. By reducing carbon emissions in production and operations, Tianqi Lithium Corporation makes significant contributions to the global response to climate change.