Deserved Victory! "We Share" Earned International Award Again
"Thank you very much for your love for "We Share". As you know, We Share is an innovative form of visualization that utilizes a simple yet unique Chinese artistic expression—sand animation—to narrate the story of who we are and what we do." Wu Changhua, an independent director of the Tianqi Lithium Corporation, delivered this statement during her acceptance speech at the TVE Global Sustainability Films Awards ceremony.
On November 6th, by local time, the 11th TVE Global Sustainability Film Awards (GSFA) were announced in London. Among them, Tianqi Lithium Corporation was honored with the ESG IN BUSINESS SHORT FILM AWARD for its original film, We Share, making it the first Chinese company worldwide to receive such recognition.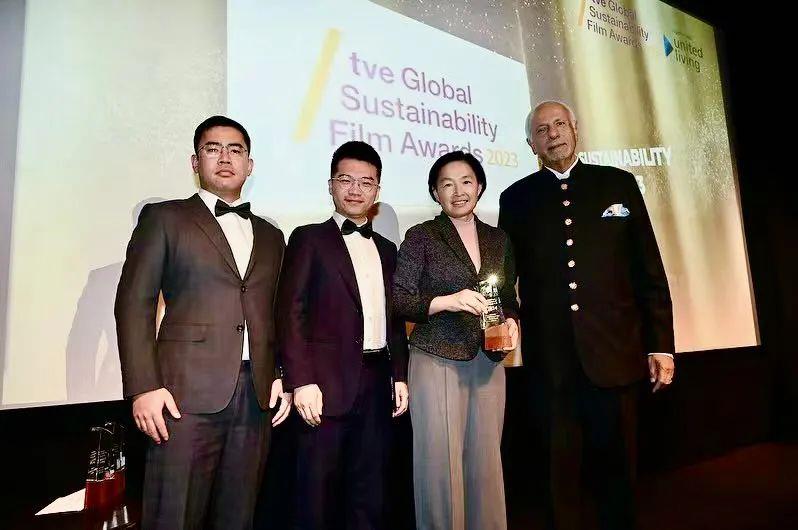 Tianqi Lithium Corporation, as the recipient of the Odyssey Award for "Best Corporate Sustainability Film", was granted priority consideration for the TVE Global Sustainability Film Awards. Ms. Wu Changhua, an independent director of Tianqi Lithium Corporation and a key member of the ESG and the Sustainable Development Commission, delivered her acceptance speech.
How valuable is this award?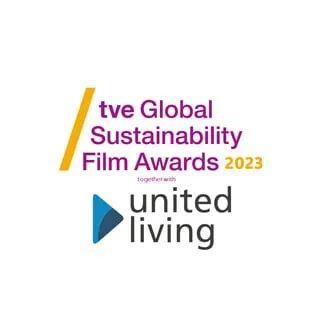 1.  Highly Professional
The TVE Global Sustainability Film Awards were established in 2012 and are open to companies, organizations, and individuals worldwide. TVE, founded in 1984, is a UK-registered charity created by the United Nations Environment Programme, WWF-UK, and Central Television (now part of ITV). This charitable organization uses the power of storytelling to drive real-world change for a more sustainable future. Now, 39 years later, TVE has one of the largest libraries of copyright-cleared climate change and environmental films in the world, reaching 302 million families across 172 countries. Moreover, it aims to promote change and advocate for more people to focus on the topic of building a sustainable future through the impactful medium of film.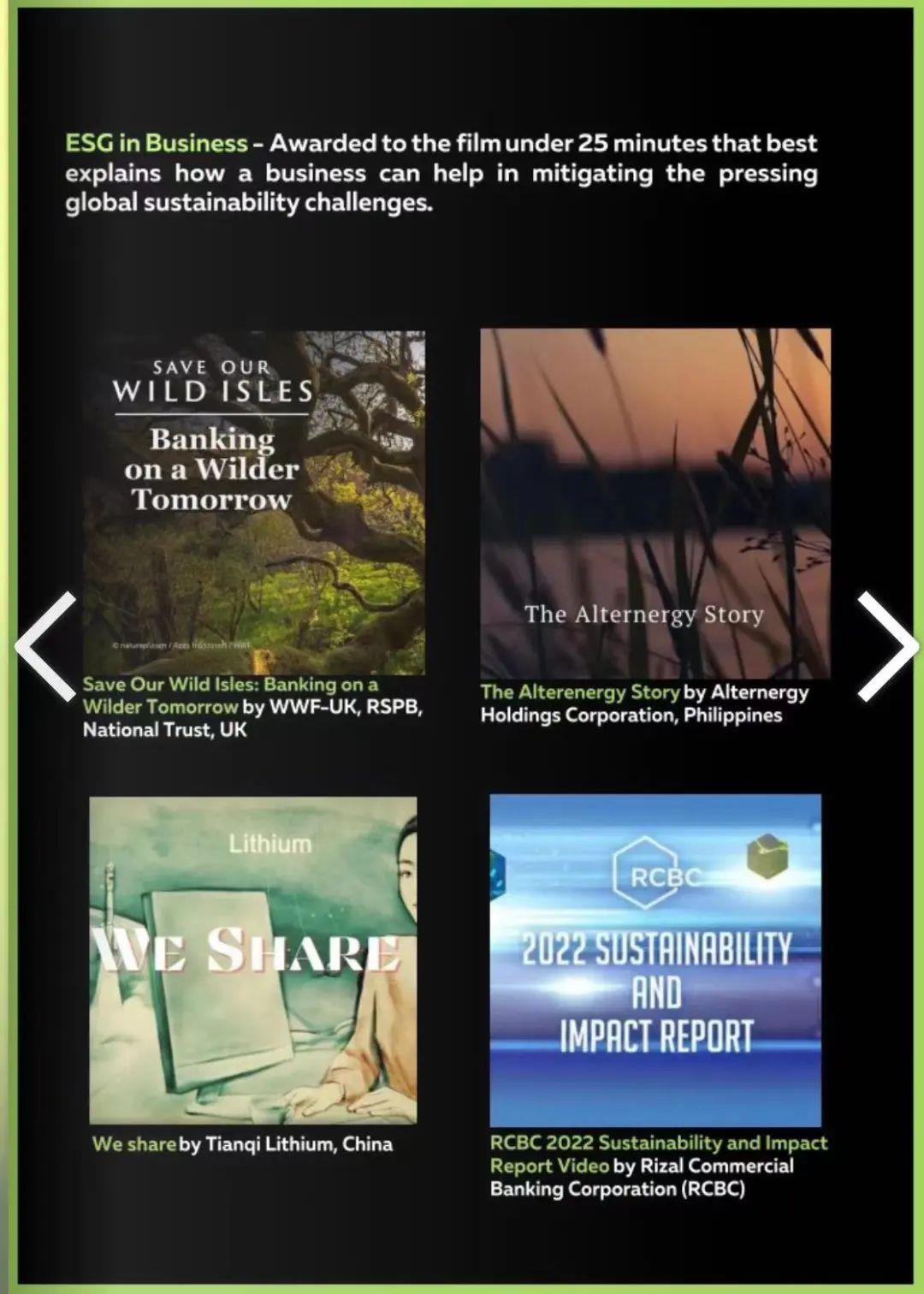 Photo | We Share Nominated on the List
2. Stringent Selection Criteria
The GSFA evaluates films based on their excellence in both professionalism and sustainable development. The Secretariat of the United Nations Framework Convention on Climate Change (UNFCCC) has previously overseen the evaluation of the Global Sustainability Film Awards in 2015. Meanwhile, in recent years, prominent figures from various industries, including enterprises, actors, and directors, have been shortlisted for this prestigious accolade. Among the selected works, "We Share" stood out, making Tianqi Lithium Corporation the first Chinese company to receive this award.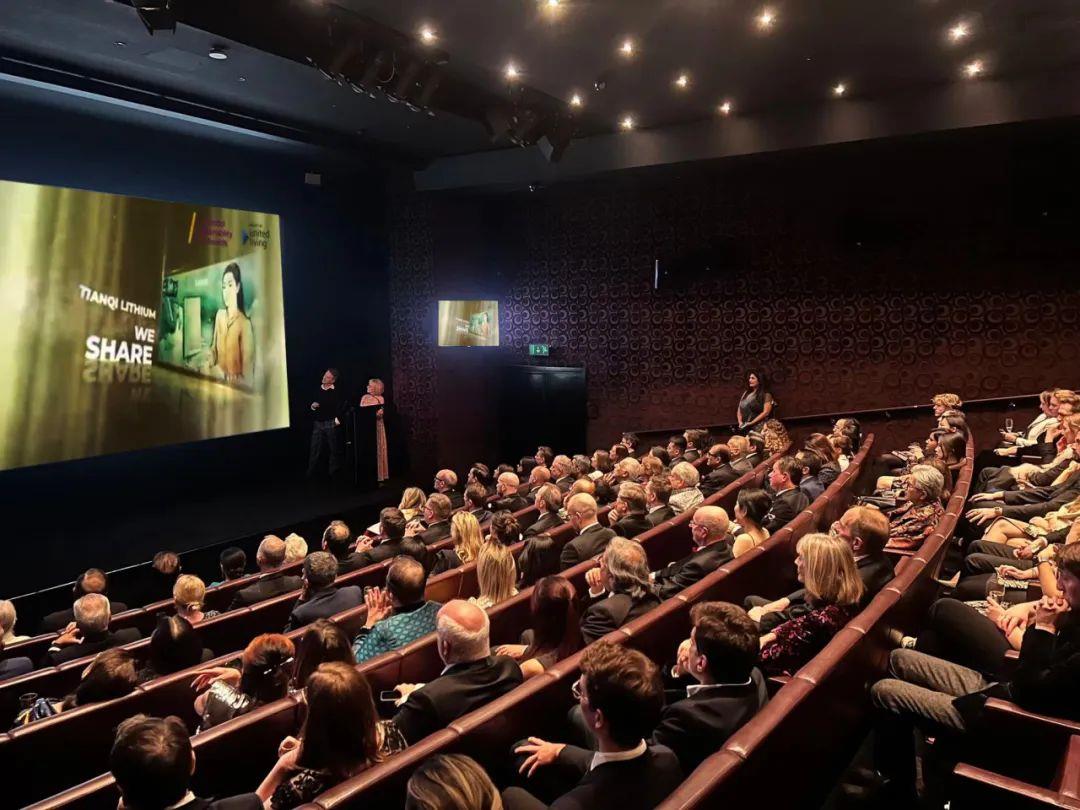 3.  Synergy of Art Form and Sustainable Value
"We Share, spanning a total of six minutes, captivates audiences with its impactful visuals and emotional resonance. The film shows the interconnected relationships at three levels: the world and lithium, Tianqi and lithium, and the world and Tianqi. Furthermore, it fully demonstrates the endeavors and practices of a Chinese enterprise dedicated to lithium material science and technology and promotes the transition to clean energy sources. Notably, it seamlessly integrates the pursuit of sustainable development with sustainable business practices." said Wu Changhua, an independent director of Tianqi Lithium Corporation.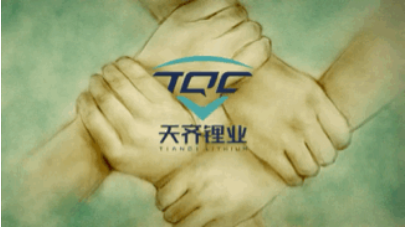 This award is a significant recognition of Tianqi Lithium Corporation's dedication to and outstanding achievements in ESG sustainable development. Tianqi Lithium Corporation has always been committed to being a global leader in sustainable development within the new energy industry. In the future, it will continue to collaborate with various sectors, both domestically and internationally, to contribute to a sustainable and zero-carbon future in the new era.